On this page you can quickly view what new products or free projects have been added recently.  To visit the page where the item is located and read a detailed description, click on the picture.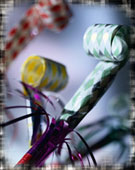 Doll House Building Blocks:

Design your own doll house!

Fairies Puzzle Blocks:

Look for these under fairy toys!

New Doll Patterns for

sewing homemade dolls!

Forest Fairies Felt Tales:

Hours of engaging, quiet fun!

Two new stitchery designs 

by Rosalie Quinlan!

Beautiful Doll Finger Puppets

from the United Kingdom!

Adorable new sewing kits,

great for a beginner!